I've always had a thing for opening product since I was young. I thoroughly enjoy the randomness and risk associated with it and I'm sure the vast majority of people feel the same way. In fact, working at a card shop, I have come to see this exact thing ruin some people. It can become an addiction close to gambling.
I think the main reason box breaking hasn't grabbed me and pulled me into its depths is that I'm never making any money back. I almost never sell anything I break. Sure, I'll trade away cards to complete sets and such, but for the most part, I live with what I pull. Because of this, I've become more and more picky about what I actually break.
I've stopped breaking Topps Flagship, I won't touch Panini, and I pretty much stay away from high end products. I tend to like products with a fair bit of diversity associated with them. I love insert sets (as long as they look nice) and I enjoy trying to complete them. This is perhaps one of the biggest reasons I love Allen & Ginter so much. There are very few "normal" packs... you're always pulling something different.
This brings me to what I still do break. Earlier in the year, I did a box of the brand new Topps High Tek, which I enjoyed, but wouldn't break more because you simply don't get enough cards for my taste. It feels too high-endy. My go-to's have become all things Bowman and an occasional box of Topps Chrome.
These two products have become acceptable to me simply because of the promise of colored parallels. I like serially numbered cards (and they tend to be fairly easy to trade away) and the prospect of pulling a star or great prospect that is numbered to 5 is enough of a thrill for me to keep on opening the stuff.
I've opened up a box of each of these in the past week. Here's what I got in Bowman 2015.
Here's the 4 Bowman Chrome minis I pulled... and they scanned well too. That's pretty much what they look like, super busy.
This Bowman insert set started appearing in 2013 and was absolutely stunning. It's also pretty much the only place I actually read about prospects because rankings are super easy to digest as opposed to walls of text on prospecting sites. Last year this set took a step back as far as design, but we've gotten back up to par again this year. I like it. Still not as good as this card I pulled two years ago.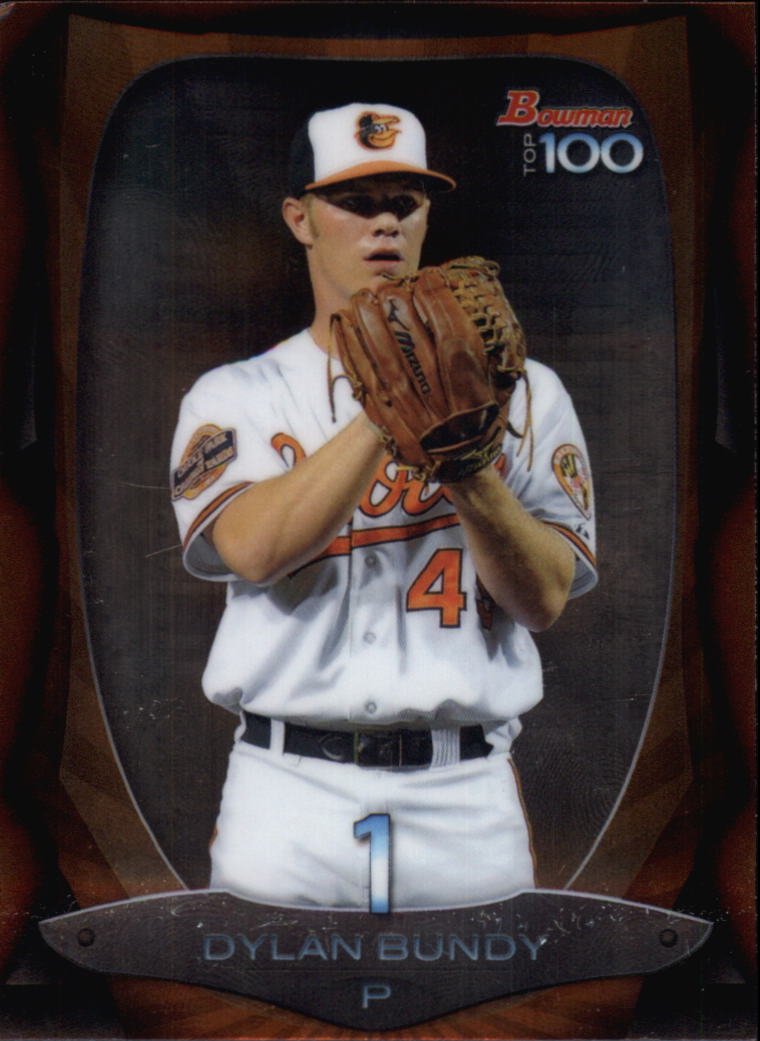 Somehow, in two Bowman 2013 boxes that I broke I managed to pull Prospects 1, 4, 9, 20, 84, 97. Three in the top 10. Oh yeah!
We got two (standard) silver ice regular cards. That's Bell and Walker if you can't read it.
...a Frank Thomas throwback.
...and some color! Some REALLY NICE color! Alcantara is the only Chrome card of the 3, but I don't mind. We got a purple Ranaudo rookie and a red Bogaerts who is really starting to heat up! Those are limited to 250 and 5!!!
Oh, but we aren't done! Bowman promises 1 autograph as well! Usually this isn't what I open Bowman for because who knows who I'll get. I usually stow my Bowman autos away and pull 'em out 5 years later just to see if I even recognize anybody. Usually I don't.
I already recognize this guy though!
Oh yeah! That's Rafael Devers himself. A recent addition to the Red Sox minor league system playing 3B and currently slashing .321/.361/.464 in Single A ball. He's gonna be good. Trust.
Not only that, but you can't tell from this scan that this is a regular refractor numbered to 499!!! This easily
pays
for the box (Not that I'll sell it anytime soon...)! One note about this auto. I love how its off-center. It reinforces the fact that its actually signed by a human.
I'll probably be getting another box of this sometime later this year so I can put together the base sets. I enjoy putting them together and they're fairly easy to do if you can get a trade or two. I don't think there's much of a way I can do better than this box though... Holy crazy Red Sox.